The Quebec version of ServiceNow was recently released to the general public and available for upgrade to customers. For ITOM- & AIOps enthusiasts in the industry, the new release is packed with exciting new additions and completely new product offerings from ServiceNow. It was a long time ago so many updates were added to ITOM and we're very excited about what new innovation it will bring. To get people up to speed, we've compelled this deep-dive article of the 10 most significant and essential ITOM updates in Quebec.
Loom becomes Health Log Analytics – machine learning for log-data
Approximately a year ago, ServiceNow acquired Loom Systems. The company produces a platform which can detect, analyze and act on anomalies in log data across the IT landscape. As we all know, today's dynamic IT infrastructure generates huge amount of logging. As a matter of fact, logs are the primary tool for SRE's and engineers during root cause analysis and troubleshooting.
One year later and we can witness Loom System for the first time integrated as a native product in ServiceNow ITOM platform. The new product is called "Health Log Analytics" and it ties directly into the ITOM Health part of ServiceNow (event management & machine learning).
This is a potential game-changer in the ServiceNow AIOps portfolio. Customers can connect to Elasticsearch, Splunk and many more tools to start ingesting log-data to ServiceNow in realtime. With the proprietary and powerful machine learning algorithms that the platform provides, ITOps teams can see anomalies, trends, and log-data patterns at the tip of their fingers.
Traditional metrics are becoming more outdated and with the explosion of DevOps and containerized environments, log-data is more critical than ever before. We can already now start seeing synergies between the Agent Client Collector for monitoring logs and Heath Log Analytics .
For a quick overview of Health Log Analytics, see the video below by ServiceNow.
Kubernetes Discovery Improvements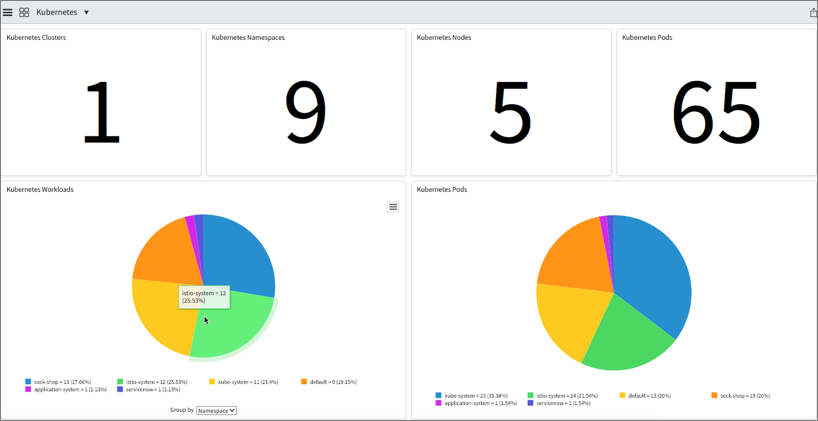 Kubernetes and containerized environments are more and more important. In the latest Quebec release, customers have the ability to track the YAML files for Kubernetes configurations. By tracking the configuration files, you essentially audit the YAML setup for Kubernetes which is very powerful in troubleshooting scenarios. Additionally, customers who are relying on Istio service mesh can also discover the service mesh fully.
Site Reliability Operations – Track your microservices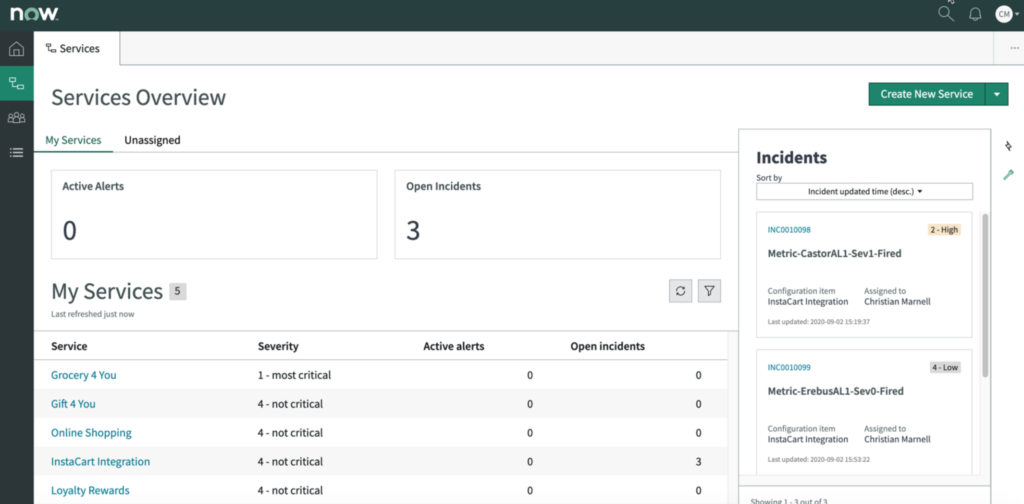 Speaking of microservices, in the past months ServiceNow has deployed an excellent app to their app-store for registering and tracking microservices. Through the "Site Reliability Operations" free application, developers can easily register microservices in ServiceNow. Additionally, it has an API that can be hooked into CI/CD pipelines to keep microservices up-to-date. Integrated with Event Management and lifecycle workflows, the application is an excellent way to bridge DevOps into IT Operations.
Changes to licensing model (node counting)
In Quebec PaaS-managed virtual machines and desktops are no longer counted towards the licensing cost. To quote ServiceNow:
"You can identify virtual machines (VMs) that are used as desktops (such as VMware VDI) or managed automatically by PaaS (such as AWS EC2 Container Service). You can exclude VMs from the Server Licensed Resource category."

ServiceNow Documentation – Quebec Release
Machine Learning in Service Mapping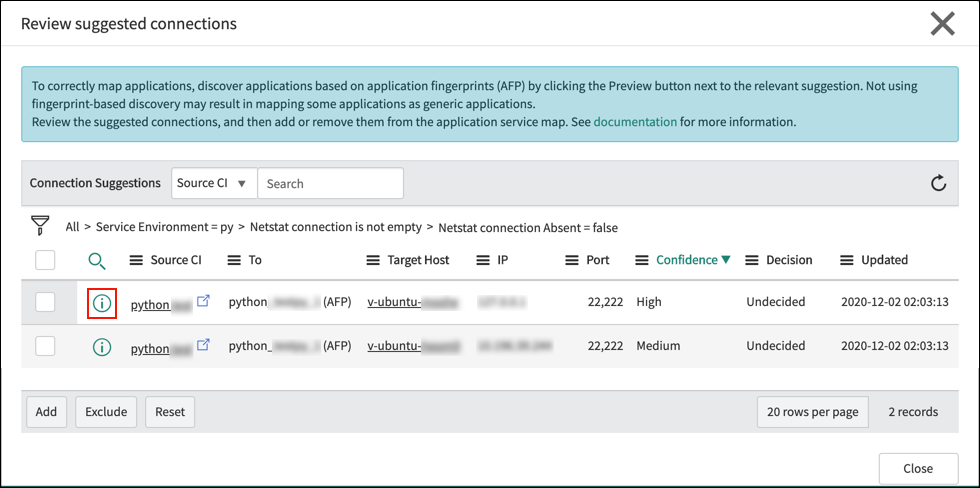 When running traffic-based service mapping, ServiceNow will automatically track TCP traffic occurrence and frequency and apply machine learning to the dataset. Over time the platform will learn what likely candidates should be included in Service Mapping, their role, their function and give "connection suggestions". For companies that run application stacks with a lot of incoming and outgoing traffic, this is an excellent way to discover "shadow-dependencies".
ServiceNow will try to categorize if connections and CI's have one of the following functions:
Central: Connection used by the entire organization. For example, SSO.
Observer: Likely an application deployed in many places of the infrastructure. For example, monitoring agents.
Middleware: The connection is a middleware component that exchanges data between multiple services.
Internal: A connection only occurring for a particular application service.
Audit MID-server calls for increased security insights
MID-server calls, such as WMI, SSH or WinRM are now audited in a structured way. Discovery administrators can now easily see what machines have recently received remote calls, status, timestamp and trigger. This is a small but important feature that will be highly relevant for a lot of security teams.
Credential aliases – pinning credentials to discovery
Speaking of security, credential aliases can now be used in discovery. For readers who are unfamiliar with this concept, it used to only exist in orchestration, whereas you can "pin" credentials to activities. Now you can use this functionality for discovery, which is a big improvement from a security standpoint. Administrators and the security team can lock credentials on an even more granular level to apply for specific discovery schedules.
Help the helpdesk gone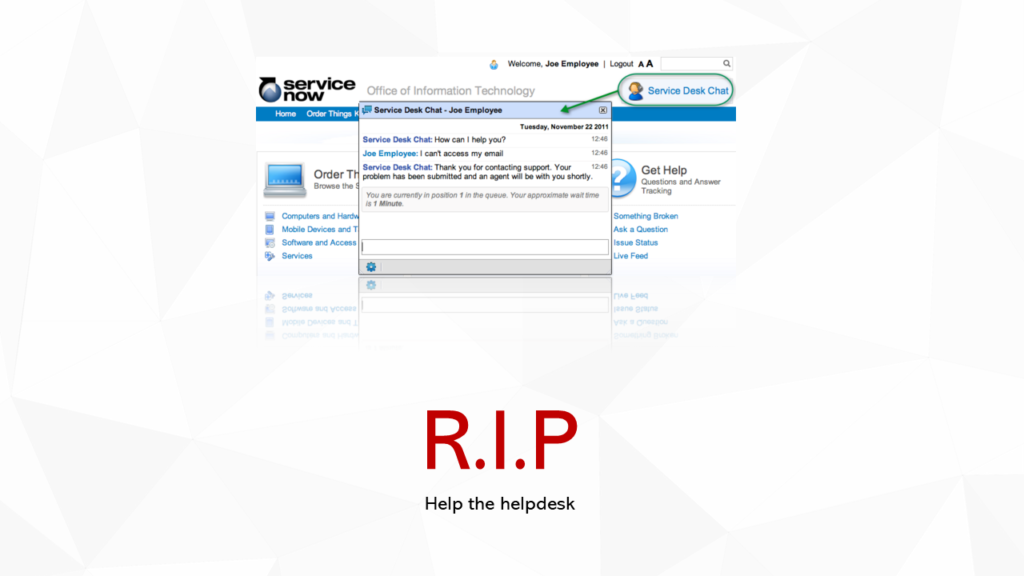 The good and old-school "Help the helpdesk"-script came into existence before the discovery product. It's one of the oldest relics in the ITOM suite and has been a faithful companion for many, many releases. But like with many stories, all good things come to an end. The script, which was reasonably outdated by this point, has now been deprecated.
What will replace it? Most likely the agent client collector with agent-based discovery in the future.
IntegrationHub updates
For those who love the flowdesigner, IntegrationHub has been updated with some serious goodies. If you're an old-school workflow-guru, you will remember the "scratchpad" variables. This is now also a feature in flow designer. Additionally, from an ITOM perspective, you can now write direct SQL queries through JDBC and transfer files through SFTP.
New Linux installer for MID-servers
The Linux installer for MID-servers has received an extensive upgrade in cosmetics and user-friendliness. The new installer guides users through a user-friendly manner during installations to ensure that system requirements are met accordingly.
---
Summary
As we can see, the new Quebec release is absolutely packed with a lot of new innovative features, especially related to machine learning, algorithms and anomaly detection. We're especially excited about the improvements in Service Mapping for traffic-based connections as well as the new fantastic Health Log Analytics addition. An exciting future and year head!
What do you think is the most exciting feature? Let us know in the comments below.