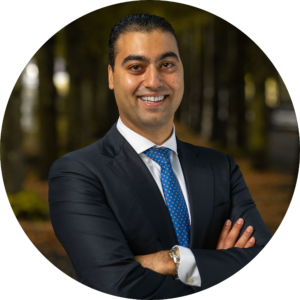 - R&D Lead, AIOps & Data Science @ Einar & Partners
Akif Baser is a multidisciplinary engineer with a passion for data science, artificial intelligence, investment, finance and quantum computing. Having a multidisciplinary background in data science, econometrics, artificial intelligence, chemical engineering, international relations and organizations, Akif has a keen interest and passion for research and advanced data analytics.
With his experience as a data scientist at the Amsterdam Centre for Econometrics and Data Science and Vrije Universiteit Amsterdam, Akif worked extensively with prominent research professors on developing advanced data analysis models for businesses and organizations. Bridging the gap between high, advanced academic knowledge and the need for applying that within businesses and organizations.
He is also the founder of The Hague Peace Conference, which became an academic education program on diplomatic negotiations for Honours students at Leiden University Honours College.
For his graduation in chemical engineering, he worked on research and development of new generation rocket fuel at TNO.