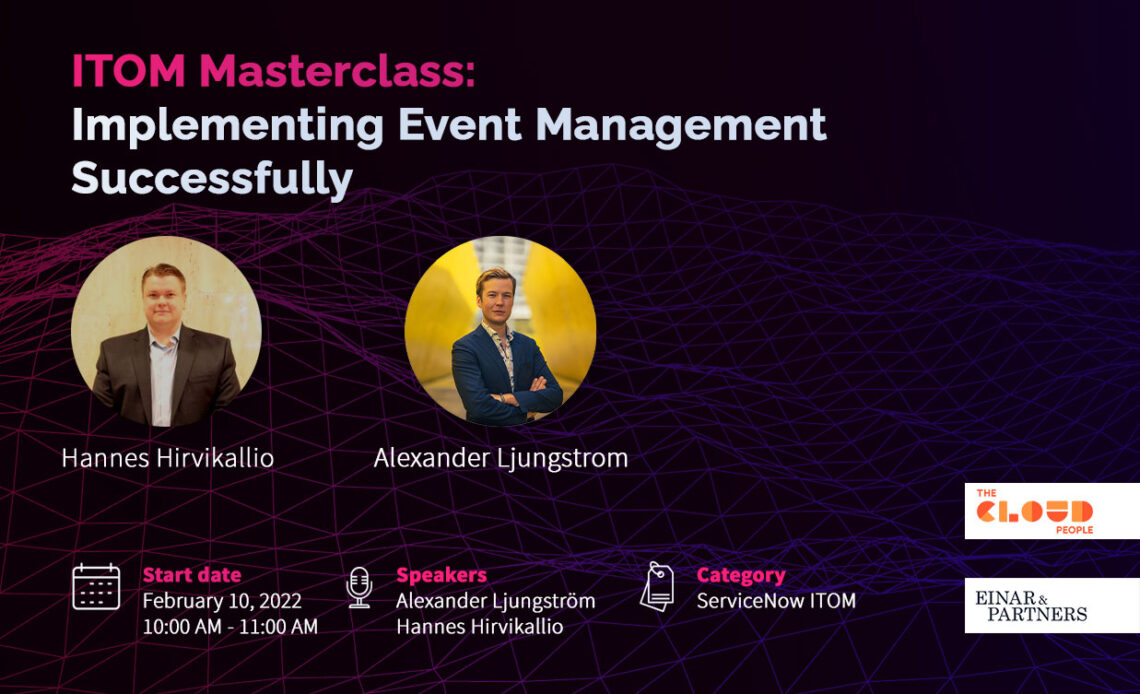 Welcome to the first ITOM Masterclass of 2022 with Einar & Partners and The Cloud People.
In this session, leading industry experts in ServiceNow ITOM cover Event Management implementation at scale. Based on over 15 real-life implementations of ITOM Health (Event Management) we go through the do's and don't for succeeding with a rollout.
The masterclass is suited for decision-makers, senior architects or IT leaders who consider the "cost vs benefit" of Event Management but are unsure about the implementation. During the 1 hour dynamic session, the listeners will learn about:
Your hosts are Alexander Ljungström from Einar & Partners, a specialized firm in ITOM, together with Hannes Hirvikallio from The Cloud People, a leading ServiceNow partner in the Nordics.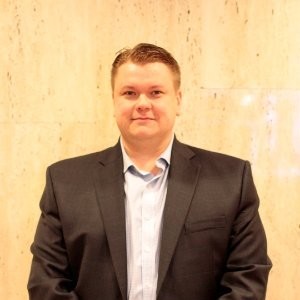 Hannes has worked directly with drafting Event Management business cases for some of the largest companies in Europe and will bring his insights related to ROI.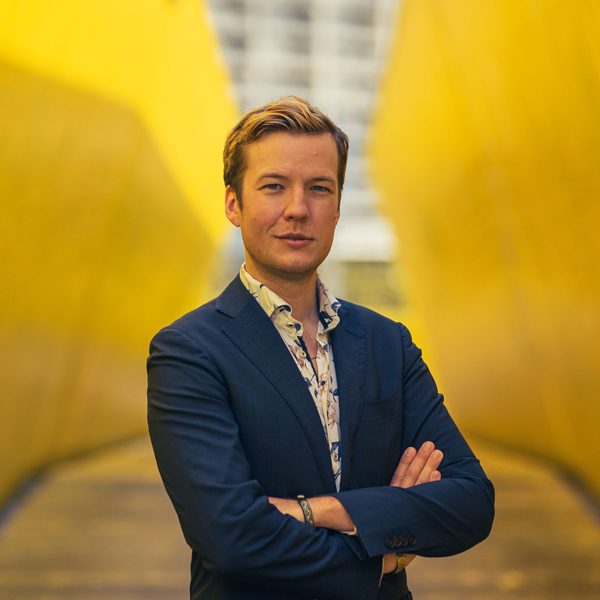 Alexander is the founder of Einar & Partners and a pioneer in ServiceNow AIOps. With almost 10 years of experience with ServiceNow ITOM. Alexander is a renowned name in ServiceNow ITOM and has advised countless of organizations on their Event Management strategy through the years.
No sales buzzwords or marketing, just pure knowledge condensed in 1 hour.