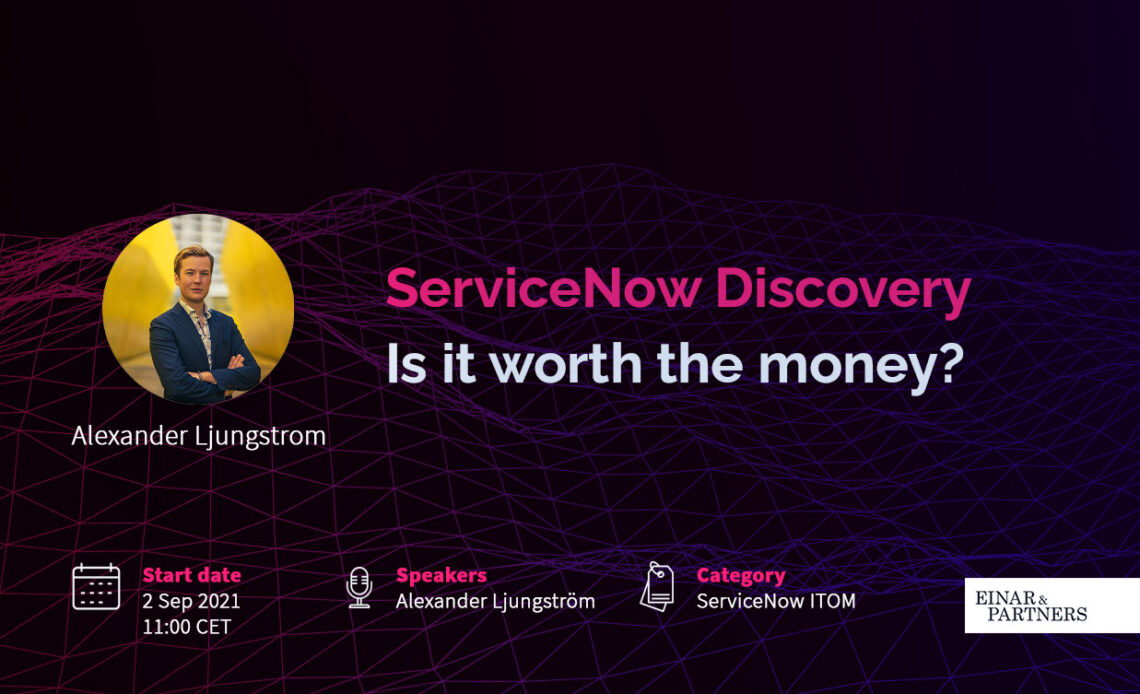 A simple question with a complex answer?
Discovery, perhaps the most expensive product in the ServiceNow portfolio, is always a hot topic among IT managers and budget makers. The relevancy of the CMDB, the cost behind rolling out discovery and the ability for an organization to leverage its functionality are often put into question.
In this 1 hour "Business Brain-talk" with Einar & Partners, we scratch more than just the surface of the business case behind investing in ITOM Discovery; we dive in deep.
We'll touch upon topics such as:
* The 4-axis value matrix of ServiceNow Discovery
* Which type of IT orgs benefits most from Discovery
* ROI and how it realistically can be measured
* Exclusive release of "Discovery benchmarks data" based on real implementation projects
Our session is suited for experienced IT leaders, decision makers and budget responsible who wants to know if discovery is the right choice (and how to save money + implementation time in the process).
Alexander Ljungström, renowned expert in the ServiceNow ITOM community, shares experiences based on over 30 discovery rollouts (including benchmarks).
In other words, we bring in the numbers – you bring in the questions.