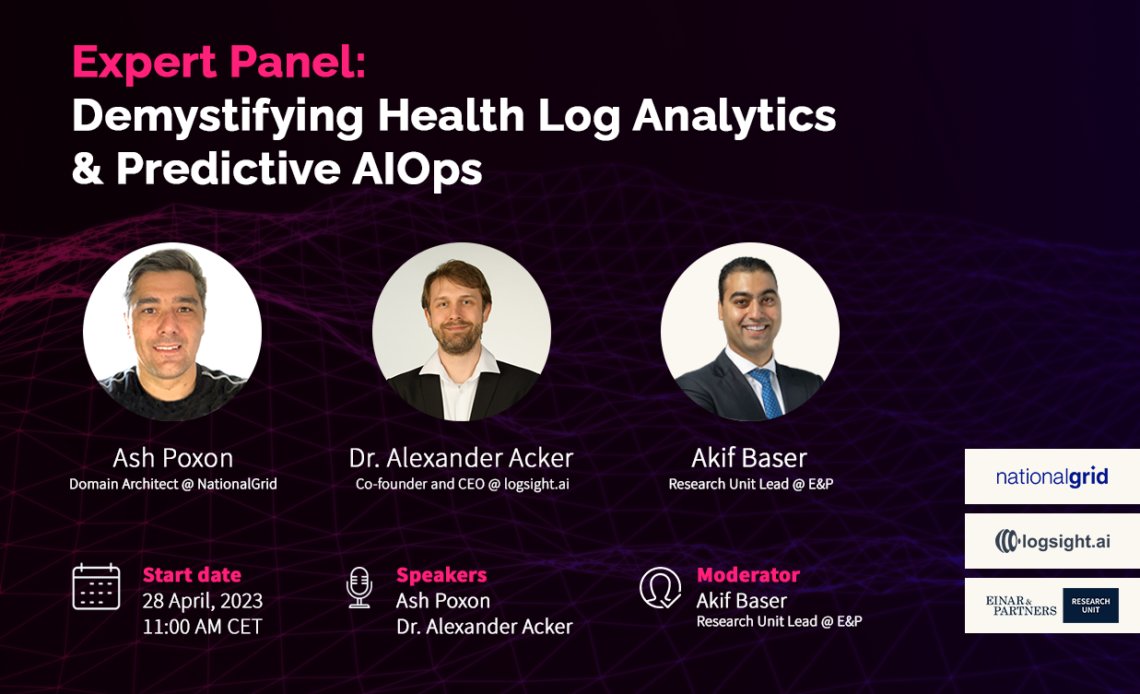 Our expert panel discussion about Health Log Analytics and experiences around implementation, data science and best practices to boost AIOps. Conceptual, practical and real-life in a dynamic expert panel by National Grid, Logsight.ai and Einar & Partners.
Description:
How do Health Log Analytics (HLA) and AIOps impact the operating models of IT departments? Can you stay ahead of the game when data complexity and anomaly alerts overwhelm you?
As organizations are seeking the holy grail in AI to become more "predictive" with their IT operations and to manage large volumes of data, our key industry experts will have a deep dive with you into how "AIOps" reshapes IT Operations and can bring value by overcoming key implementation challenges.
Curious to know how you can unlock the power of AI in complex IT operations? Then join our Einar & Partners Research Unit Expert Panel, together with our R&D Lead Akif Baser, Ash Poxon from National Grid and Dr. Alexander Acker from LogSight!
We will demystify AIOps and delve into thought-provoking and exciting topics, such as:
How HLA and AIOps deliver business value?
What data to select and to ingest (methodologies).
Winning strategies for successful implementation, roadmap to follow (tips and guide to create a successful pilot).
How to unlock power of AI with predictions and anomaly detection?
Speakers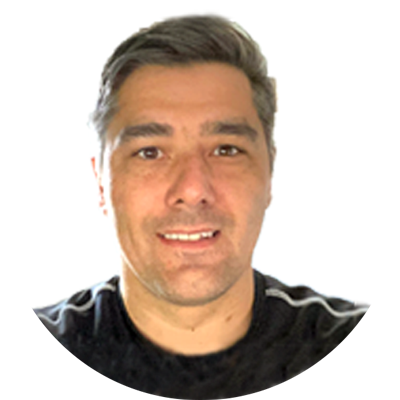 Ash Poxon
Domain Architect @ NationalGrid
Ash is a true expert in Domain Architect Digital Operations at the National Grid. He brings forth a wealth of knowledge and experience in ITOM, AIOps, Observability, and IT infrastructure projects. His expertise and experience provides valuable insights into IT Ops, enabling him to identify areas for improvement and develop and drive forward innovative solutions.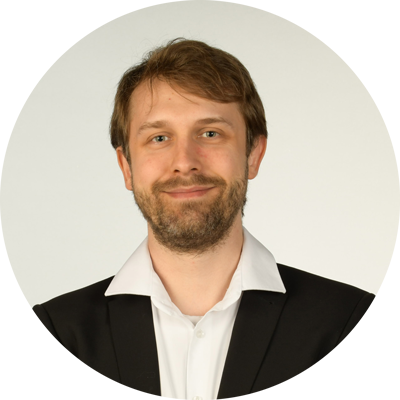 Dr. Alexander Acker
Co-founder and CEO @ logsight.ai
Alexander is the CEO and co-founder of logsight.ai GmbH. He has extensive experience and valuable insights in building and implementing products around artificial intelligence methods for the autonomous operation of complex IT systems, improving, and optimizing IT Operations Management (ITOM).
Moderator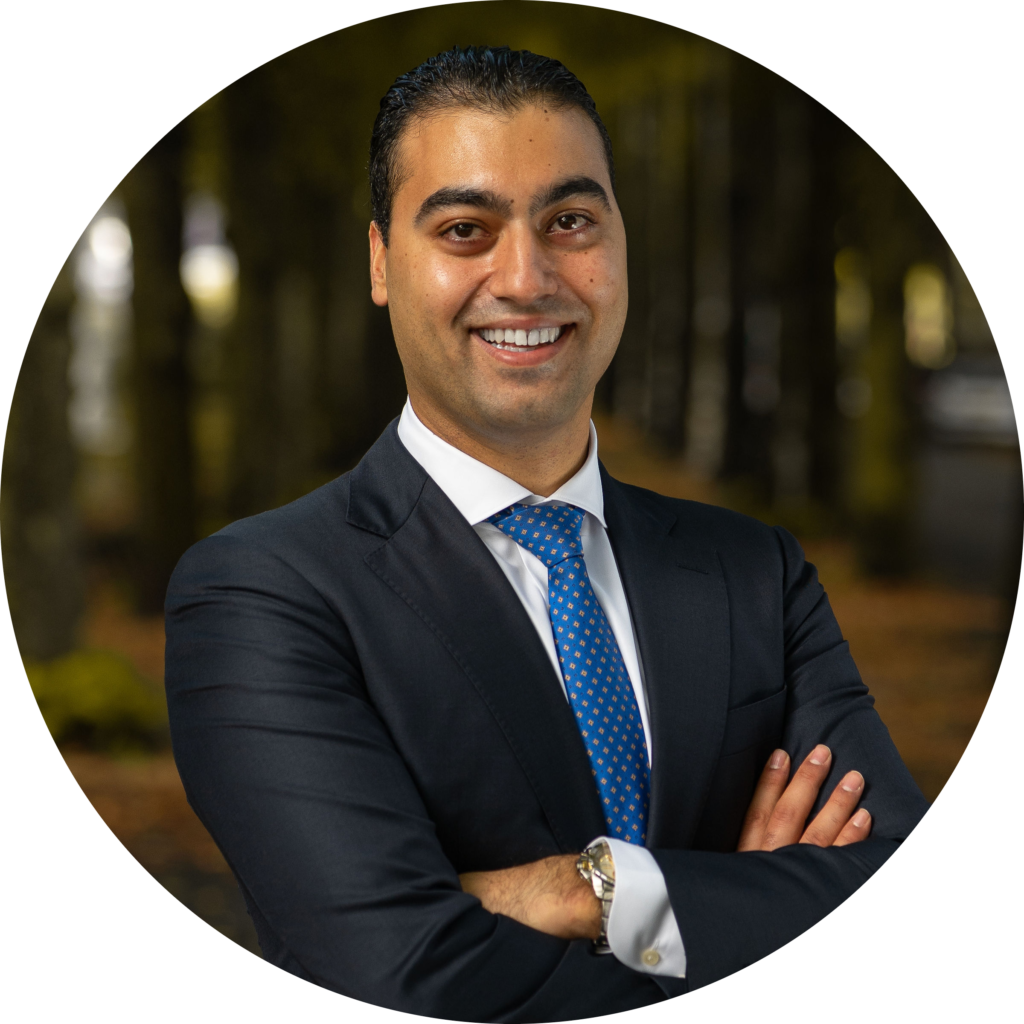 Akif Baser
Research Unit Lead @ Einar & Partners
Akif is an individual that brings a unique skill set to the table with a strong background in both artificial intelligence and econometrics. Having developed advanced data analytics models at the Amsterdam Centre for Econometrics & Data Science, he has a passion for algorithms and a keen ability to identify patterns and insights within complex data sets.
For who?
This online webinar is ideal for decision-makers, IT leaders, and product owners who are curious about the concept of AIOps and if it really can bring value – or if it's merely hype.
No sales-related content or buzzwords. This expert panel gives tangible knowledge and insights condensed in 1 hour.
Do not miss this opportunity to gain valuable insights from the industry experts.